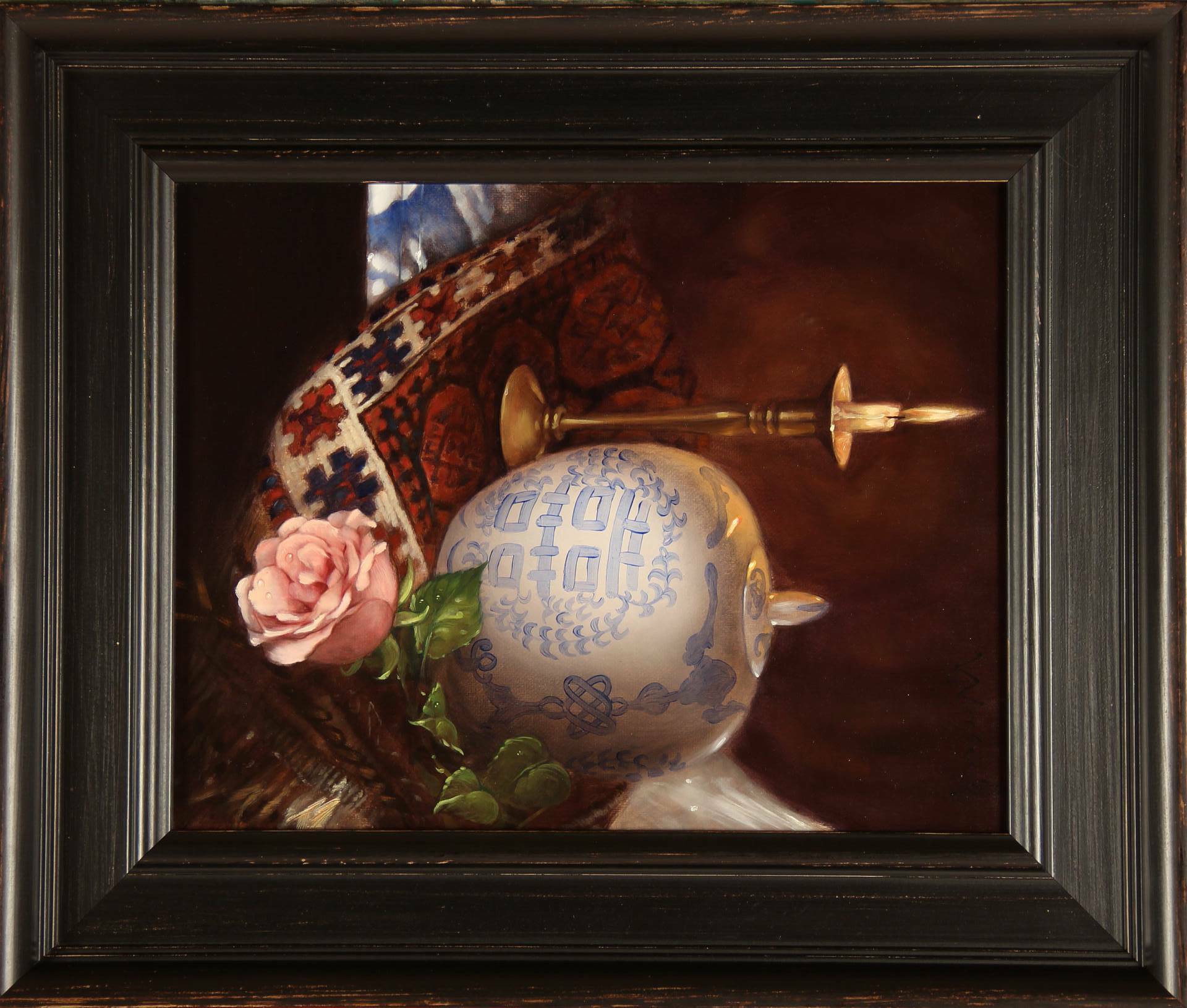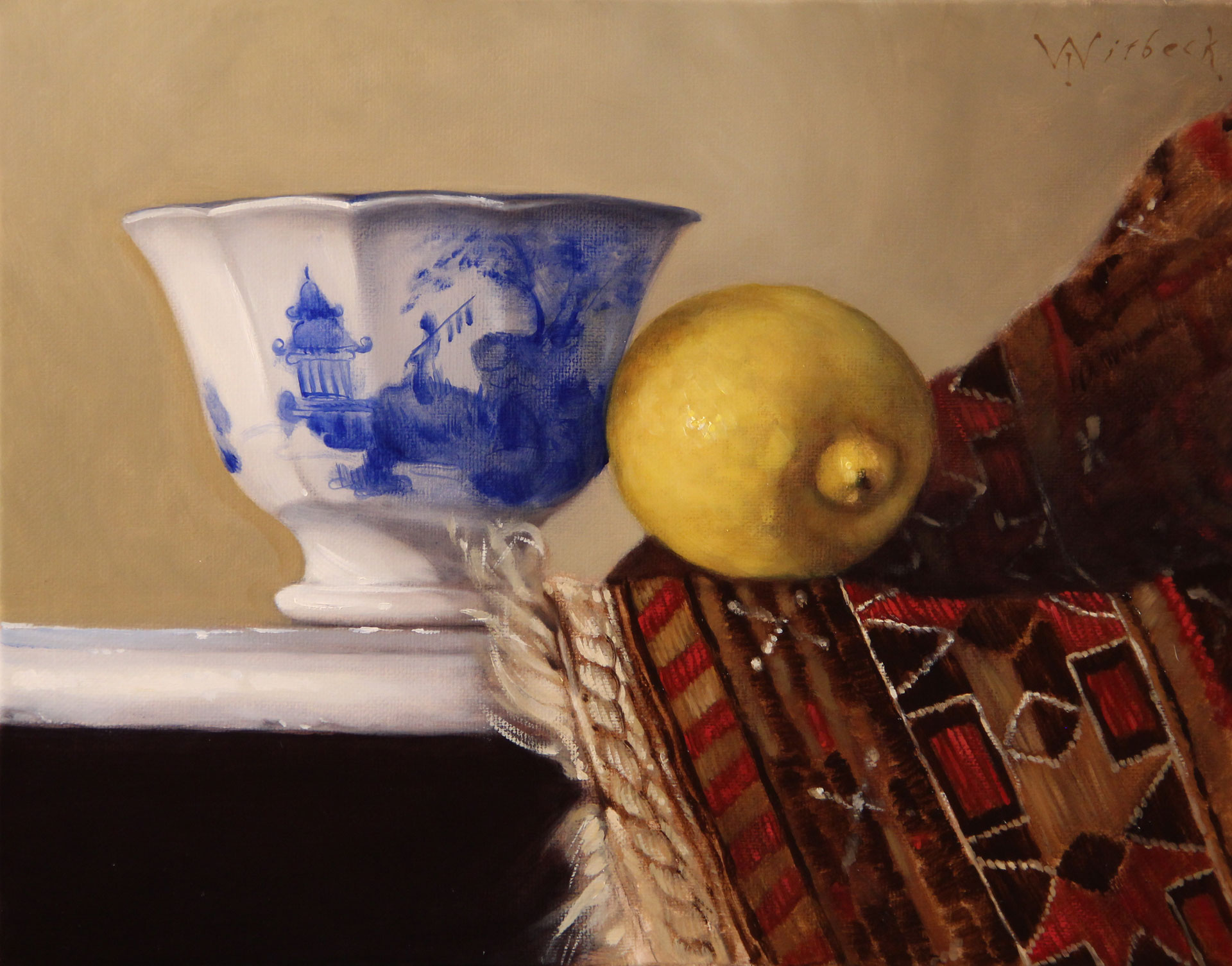 Anatolika

11" x 14"   oil on canvas

          Welcome to the Summer 2016 Whitbeck Notes. How good it feels to have returned from our month long art show tour. I love the energy heading out to the shows, and I enjoy the shows themselves, but after being gone so long it always feels good to return home again. Two shows in Chicago, one in Milwaukee and the last in Des Moines. What a trip!

          One thing that was good to see was the success of the "Game Pieces", meaning the still life paintings showing game birds and rabbits and such. The desire over the past winter to work up paintings of this kind surpassed and suppressed any idea that portraying dead animals might not sell well, and from a business minded point of view might not be the smartest idea. And so, after heading out on tour with a handful of these works, I am delighted to report that I returned home with none. To paint and be able to sell what most inspires you, well what could be better.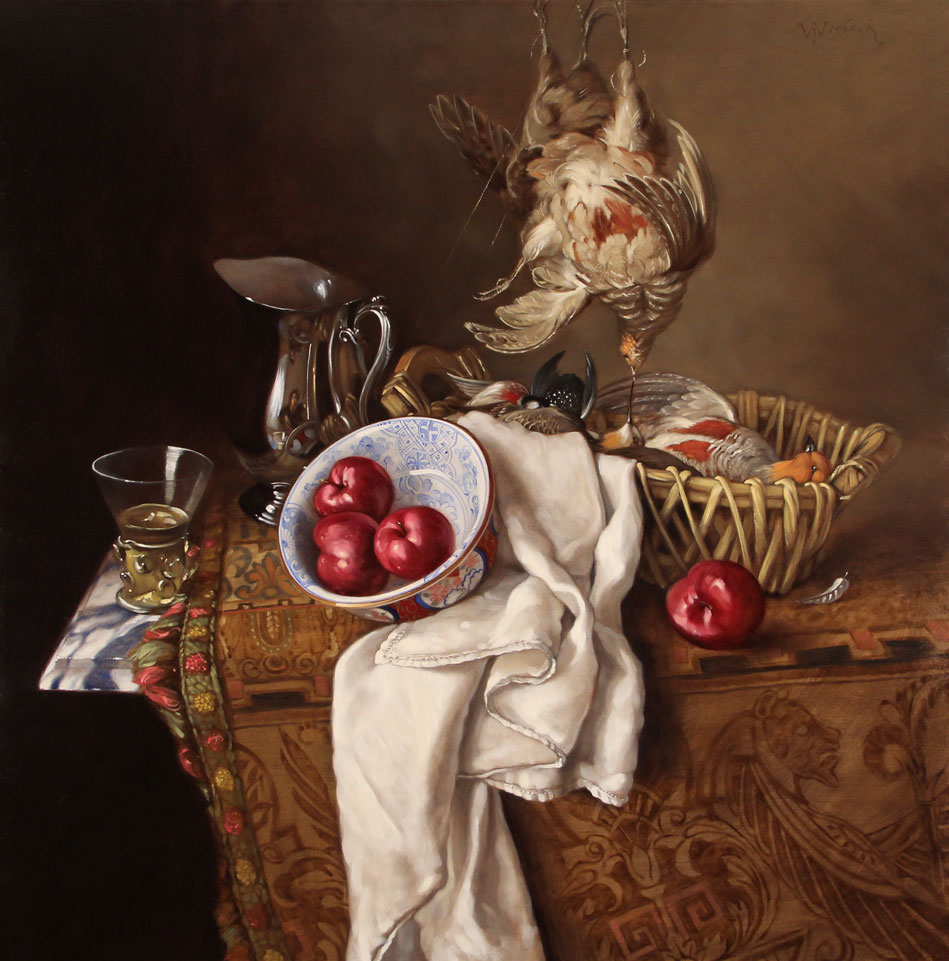 Pheasants with Egyptian Carpet

30" x 30"   oil on canvas

           Another nice surprise during our trip was at the Milwaukee Art Museum at the Lake Front, Milwaukee Art Show. After numerous visitors to my booth had mentioned the great Dutch section of the museum, and suggesting that I go and take a look, I was finally able to pull my self from the booth for half an hour or so and go see what was there. What I found was a large room filled with a great collection of Dutch and Flemish paintings, as well as glass ware and china from the period. On one mustard colored wall in the center of the room I had found a salon style hanging of a handful of paintings. My first reaction was that there was too much great art taking up too small of a space, a bit diluted, which I still think is true, but I immediately zeroed in on a good sized still life. I thought I recognized it, and was sure it was by the hand of Pieter Claesz, one of my favorite early to mid 17th century Dutch painters. And sure enough, it was. The unmistakable monochromatic coloring. The bread, that was Pieter Claesz bread if I ever did see it! The salt cellar, the peaches, the upturned crab and the draped linen napkin, all with a touch that could only have come from his brush. There were many still life painters during his career, and some even strove to emulate him, but none had his painterly touch, and none were able to bring that kind of symphonic harmony to their work like Claesz had. And it was here, in front of "Still Life with Crab, 1651" that I had spent a majority of my time while visiting the museum that day.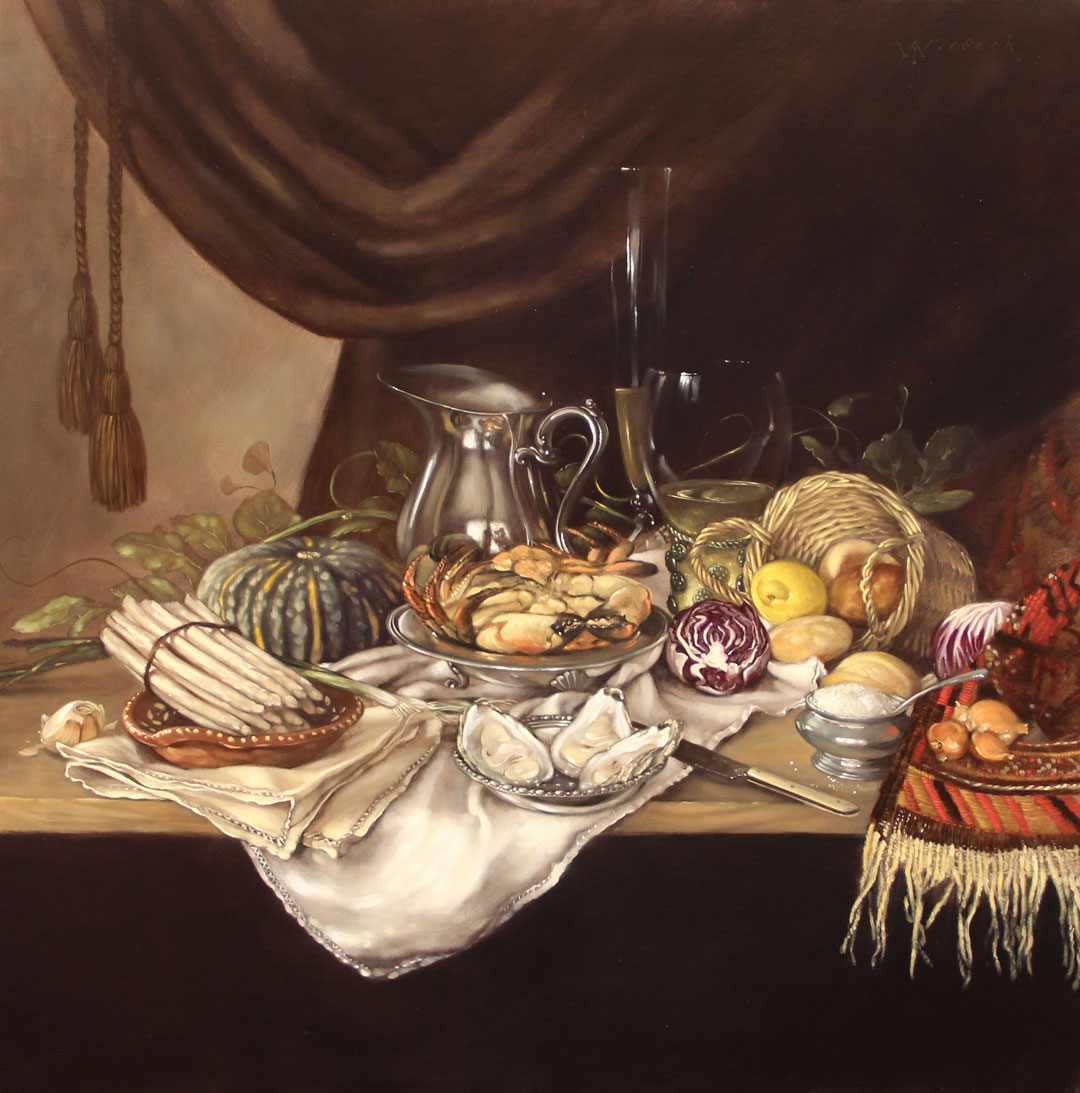 Crab Still Life

30" x 30"   oil on canvas

My "still life with crab", pre visit to the Milwaukee Art Museum.

          It is so amazing how an inanimate object, with no words and no ability to gesture can still speak volumes in the way of teaching.

          Something that has not been manipulated or worked in hundreds of years, no artists brush has gone over its surface for a very long time, yet the lessons that emanate from the panel are still there! As if Claesz was standing right there, at my side, pointing out details and going over the how's and whys of what he had done. This kind of experience has been for me the key to improving technique. Observe and paint, look again, paint some more, look even closer and try it again. It bypasses all the wordy words that can fuzz up and stymie the creative flow. Take directly from the source and put it to good use. This, I have found, has been a positive way to fine tune the skills I have for so long been culling from my favorite Dutch painters. Totally uninfluenced by outside interference. Direct from the masters.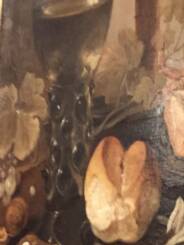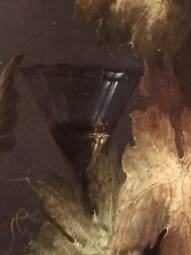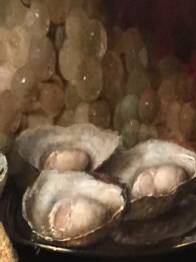 So this is how I spent my time in the Milwaukee Art Museum: observing. I looked at the grapes, noticing the faint, translucent layers of paint, the sharp white highlights giving them life. I went over the wet look of the oysters, and saw there, too, how certain tiny touches of paint, at the very end, was what made them look that way. A glass holding white wine, so delicate. Looking close, revelations came to me, and the excitement to get back into the studio and put these new discoveries to work was overwhelming. It is similar to the apprenticeships from their day, minus a clarifying word or two. You know when something is not working out, you don't need someone to tell you. Observe, do, repeat. The joy of it all is that I am still learning, after all of these years. I always come away from a painting with something new, and what a thrill that

is. And next time you are looking close at one of my paintings, remember that some of those brush strokes you see had been, in a sense, guided by a hand from centuries ago.


Detail from "rabbit still life"

           Come visit me at Arts Fest in State College, Pennsylvania this July 14th - 17th. This is a four day show, starting on Thursday, with plenty to see and do. A show as big as this one needs a couple of days to comfortably see everything, so make it an event and stop by my booth at A-23 on Allen street. For the official show website and more information click
here
.
         Click
here
to visit my website and view the latest paintings, see what's available and check in on the updated show schedule, new shows have been added this year.
All my best,

James Whitbeck

www.jameswhitbeck.com

whitbeckstudios@gmail.com

413 695-3937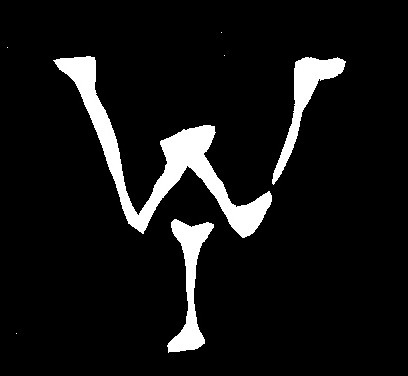 Images from my visit to the Milwaukee Art Museum.