W h i t b e c k  N o t e s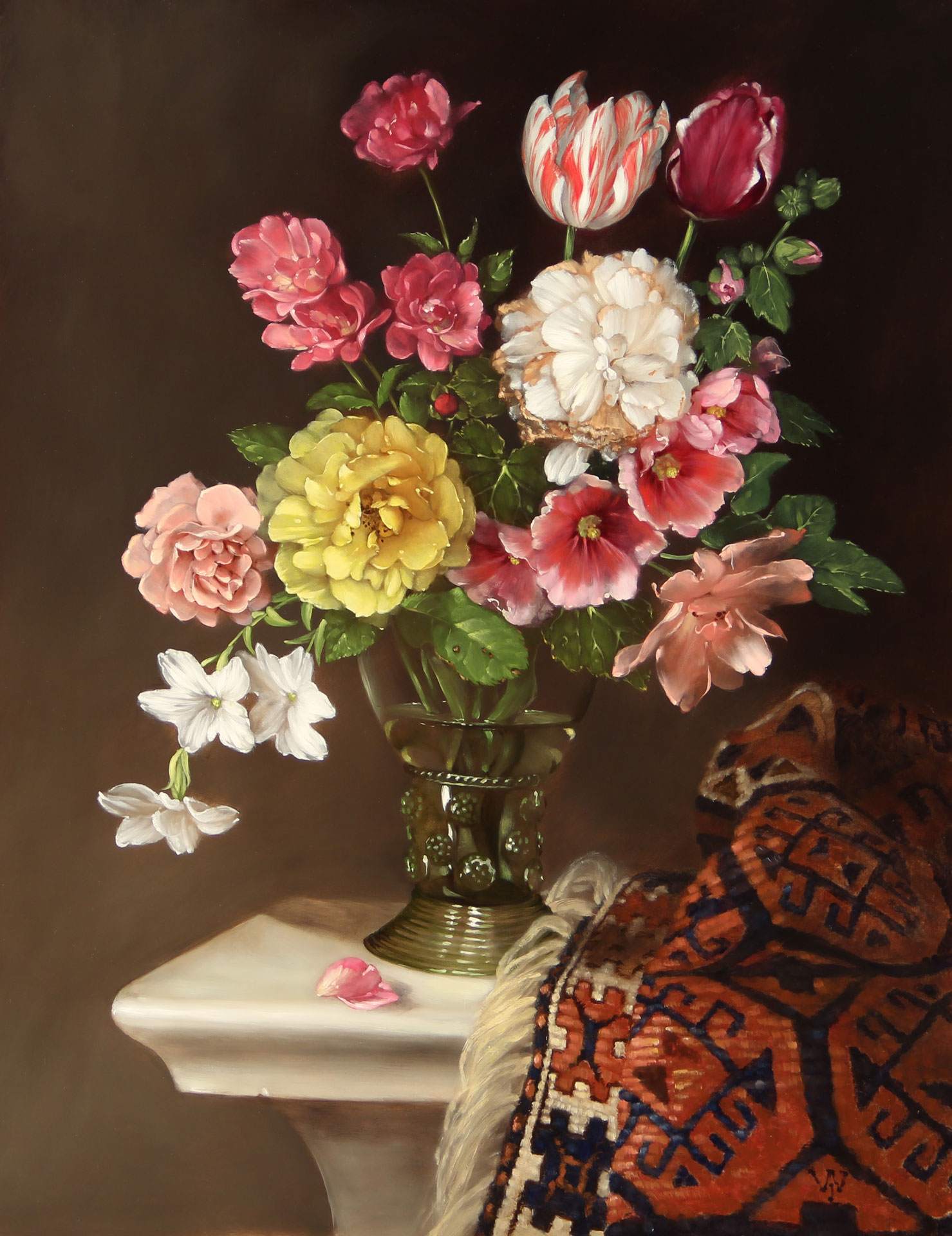 Baluch Carpet with Flowers

18" x 14"   oil on panel

                                                     Welcome to the Spring 2018 Whitbeck Notes

          We switched things up this year by adding a month long Florida tour to the show schedule, four new shows altogether. Turns out to have been a wise choice in many ways; new patrons, new areas to enjoy and, of course, the nice weather! Our new, more spacious van made the tour easier too. We spent most of our time in between shows enjoying some Florida campgrounds and beaches. This is one tour that we will do again next season.

          Returning back home to Western Massachusetts we found that winter had not quite departed, and so endured for a while longer some wintry New England weather. It did feel good to be back in the studio though, and was eager to get back to painting and that meditative-like experience of working at the easel. Sometimes a break can be rejuvenating, and with a visit to some museums during the Florida trip I was able to pick up some inspiration along the way.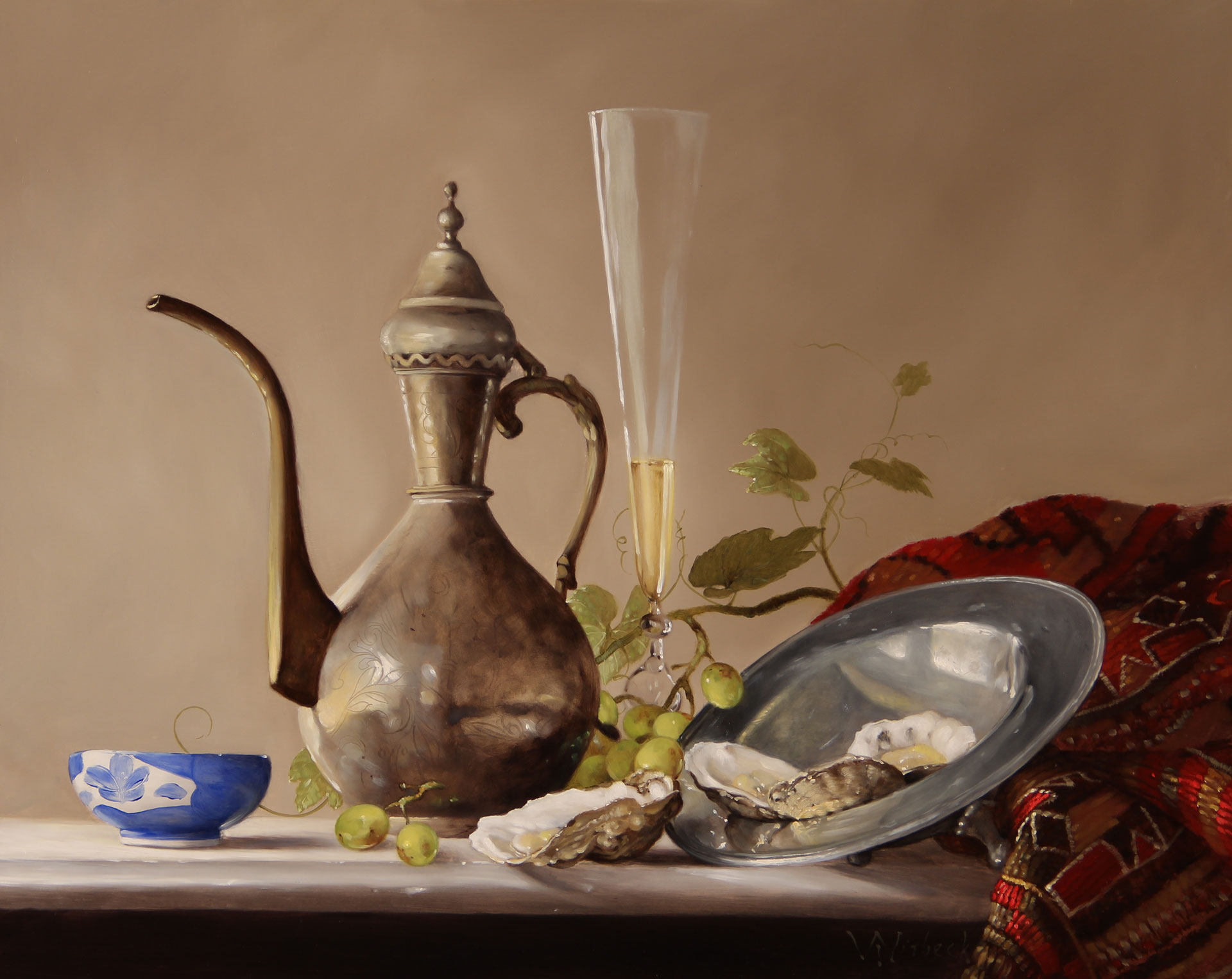 Eastern Beauty

16" x 20"   oil on panel

          The Ringling Museum in Sarasota was a nice surprise with a great selection of 17th century Dutch and Flemish art to enjoy. There was a great tavern scene by David Teniers the Younger (1643) as well as an Adam Pynacker landscape (1665) with his shimmering silver light and also a treasure of a still life by the master Jan Davidsz de Heem called Still Life with Parrots from the 1640's. There were works by Frans Hals, Titian, van Dyke and Rembrandt as well as many others. Another nice stop was at the Virginia Museum of Fine Arts in Richmond which we visited on our way back north.

          So once back in the studio I was more then ready to set brush to panel once again and get started! Food still life, floral's, even a few new bird pieces are all in the works.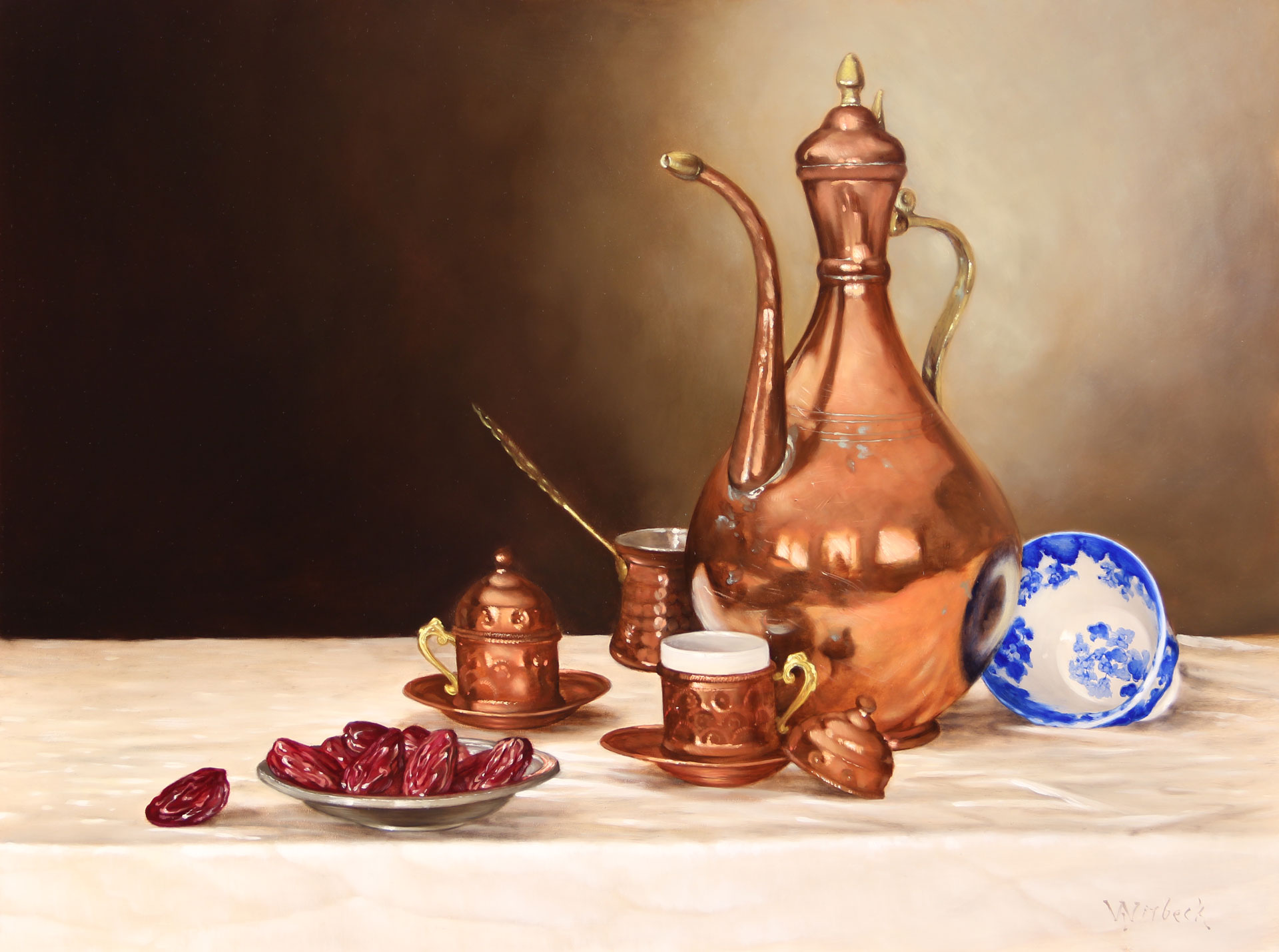 Copper and Dates

18" x 24"   oil on panel

          Next comes the big Chicago Tour starting with the 57th Street Art Fair June 2nd and 3rd and then on to the Old Town Art Fair the 9th and 10th. From Chicago it is on to the Des Moines Arts Festival June 22nd through the 24th and finishing with the Cherry Creek Arts Festival in Denver, Colorado July 6th through the 8th. I feel good with the new work that has been finished for this next trip and also that I have some paintings already started that can be worked on during the tour. What could be a better way to spend the week in between shows then by painting!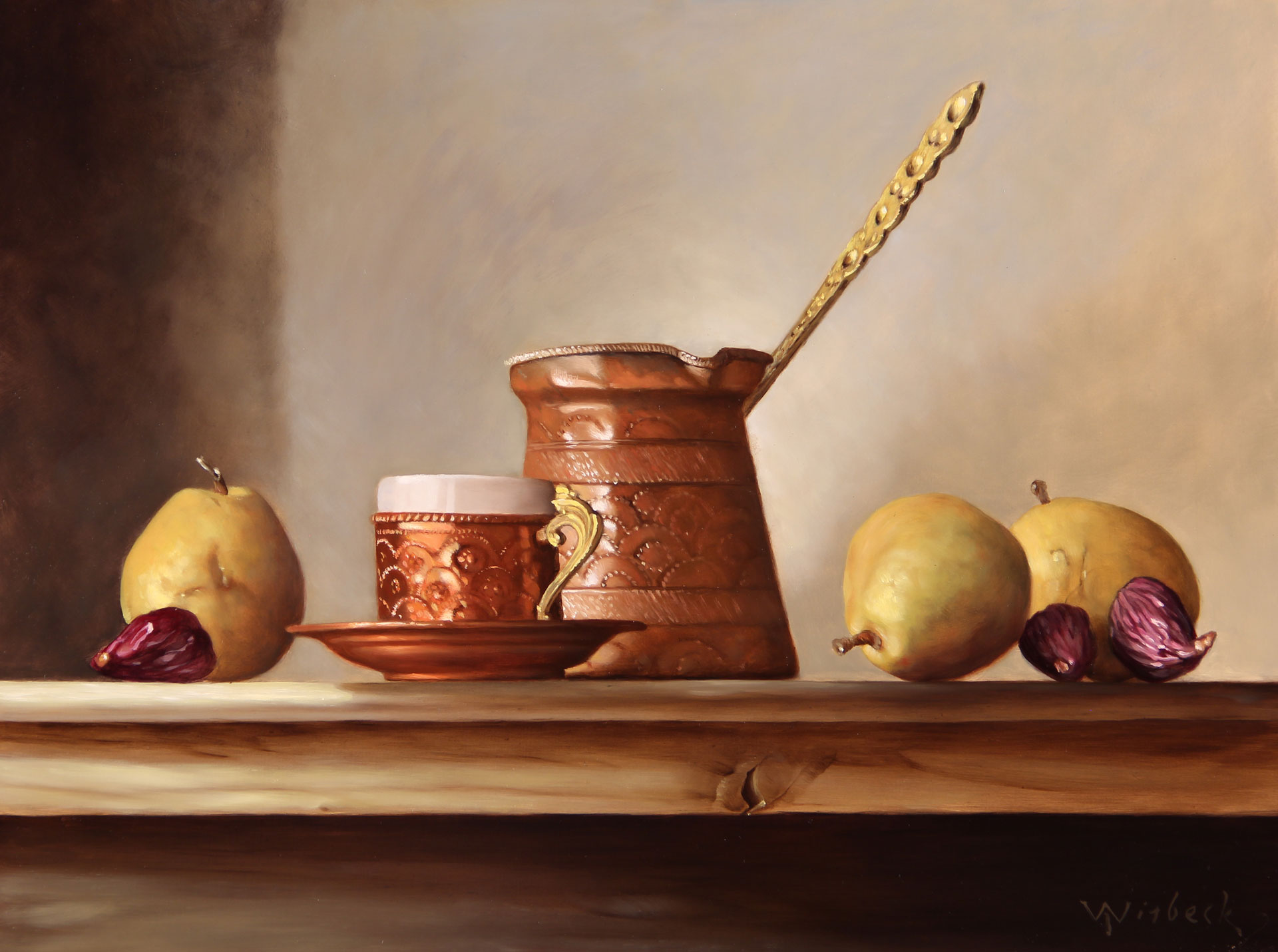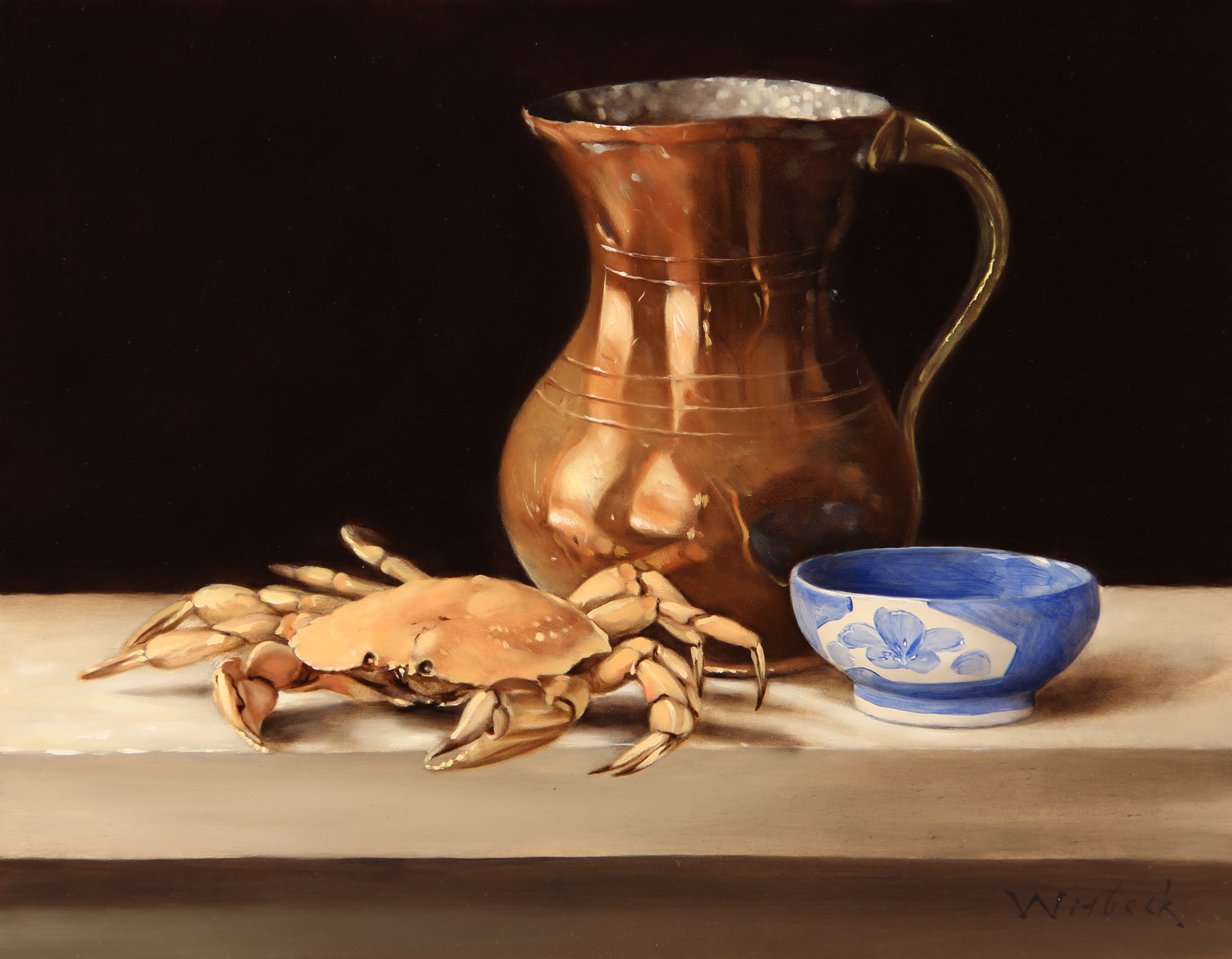 Copper and Pears

12" x 16"   oil on panel

Crab with Copper

11" x 14"   oil on panel

          Be sure to take a look at my website
www.jameswhitbeck.com
to see all that is new and for an updated show schedule. I have included each art shows website in which you can fine more information. Also, find me on
Facebook
and follow my progress in the studio. You can also find me on
Instagram,
both of which show various stages of paintings in progress and a behind the scenes look into the studio. Happy spring!
All my best,

James Whitbeck

413 695 3937