W h i t b e c k  N o t e s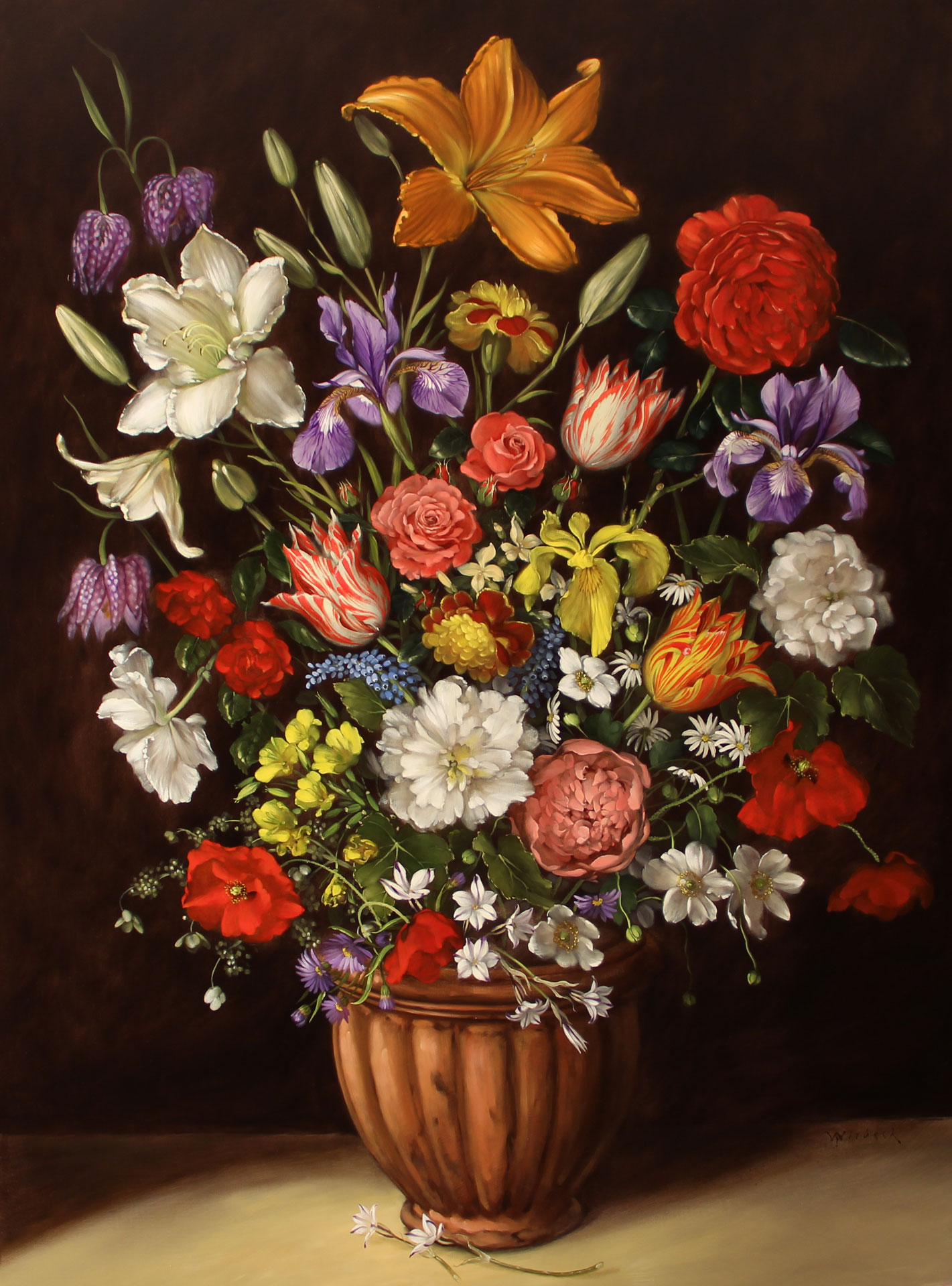 Flemish Bouquet

40" x 30"   oil on canvas

                                                Welcome to the Winter 2017/18 Whitbeck Notes

          I am going to get as close as I can. No one is saying anything, and has not for the past three rooms. These few galleries hold so many treasures. Treasures that when viewed in the right way, for even a few minutes, are just as informative as a whole weeks course in painting lessons. Holding my phone camera as steady as possible and zooming in with my fingers on the screen, the image becomes shaky. I remember a lesson my father taught me and my brothers when target practicing with his 22 on the old farm in Conway; take a deep breath, hold it, then gently squeeze the trigger. I do this, and gently tap the screen to capture the image. Later on I review the thirty plus photos saved on my phone. They are very clear and reveal much.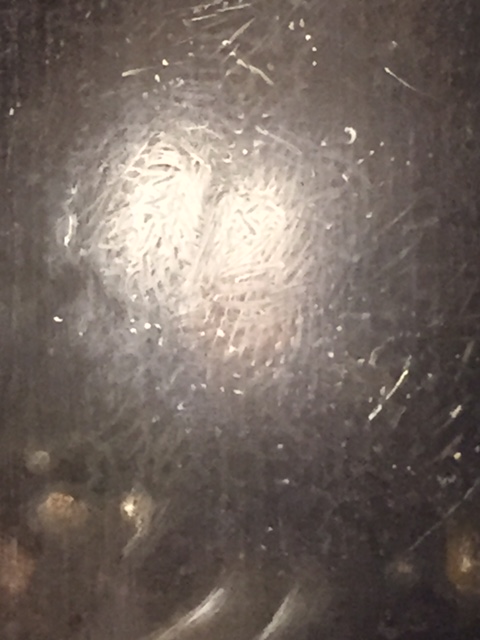 That day in the National Gallery in Washington while visiting an exhibition on Dutch genre painters working in the mid to late 17th century, my goal was to get a view of these paintings from a closer view-point, from a different perspective altogether then the one usually used in viewing the overall painting. To get close and see beyond the finished image. In a sense, to get into the artists studio. As others were reprimanded for getting too close, pointing too close or gesturing with the museum map too close, I was let free to go from painting to painting, stand in the "make the guard nervous" zone and collect my valuable images.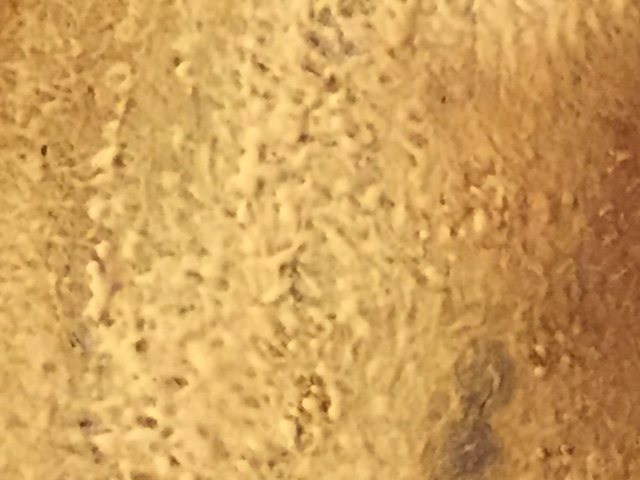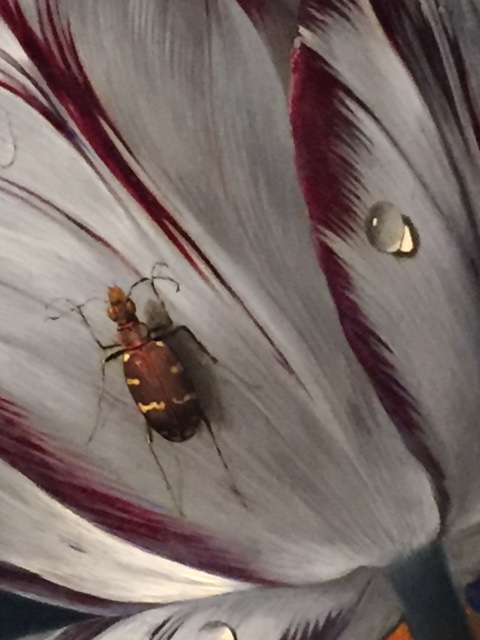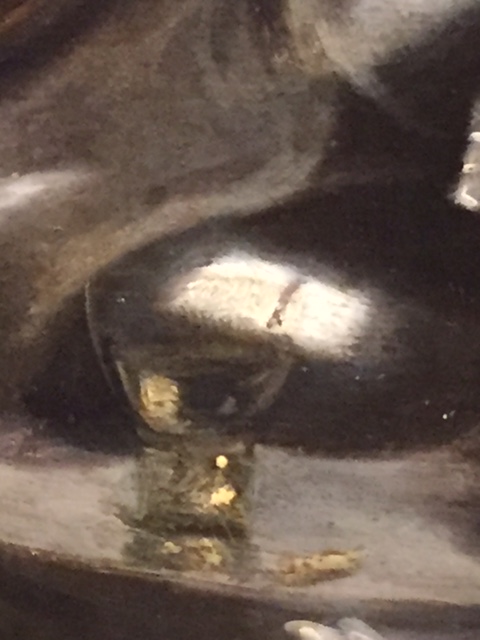 So much can be gleaned from a closer look. The brush strokes become just that, brush strokes, thick and textured, smooth and soft. These can then become a better understanding of how a particular artist worked and what his technique was in capturing a certain surface type. For example; how they painted the window reflections on a smooth pewter beer pitcher, or how the bumpy texture of a lemon peel was constructed, or what was the brush stroke needed for the velvet feel of a tulip petal? It is the next best thing to being right in their studio, standing at the easel watching as the brush is worked over the panel or canvas.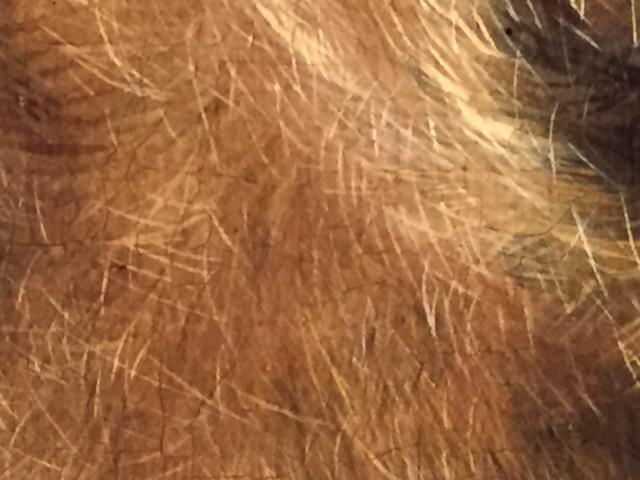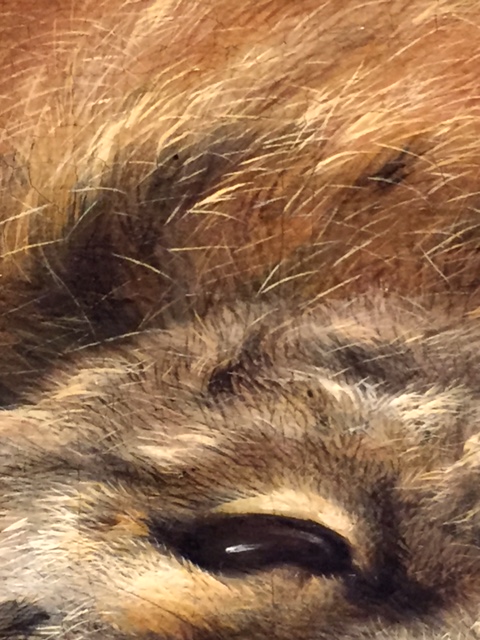 We toured the whole 17th century Dutch/ Flemish section of the museum with its seascapes, landscapes, history pieces and genre, but I focused mainly on still life in particular, as well as floral pieces. What it felt like was an unveiling of the mysterious. An exquisitely painted silver vase with all of its engraving and decoration, reflections and highlights, rendered in a jaw-dropping way was turned into flicks and dabs of paint the closer I came. It was a deconstructing of the image before me, revealing a textured canvas with its thin paint layers and what felt like ghosts beneath.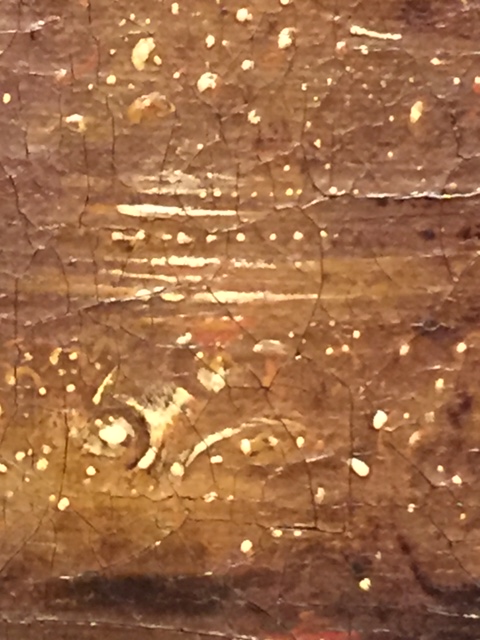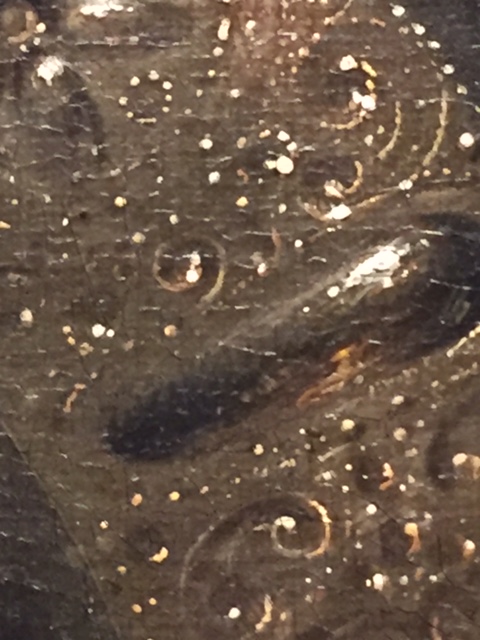 The biggest benefit of this learning trip was from the inspiration, not from the fully finished image framed on the gallery wall. This time it was from the closeness to technique. An inspiration to get back into my studio and put all these images to work, put my skills to the test. No other influences then the ones that matter most to me. Lang leven de Gouden Eeuw!

           ______________________________________________________________________________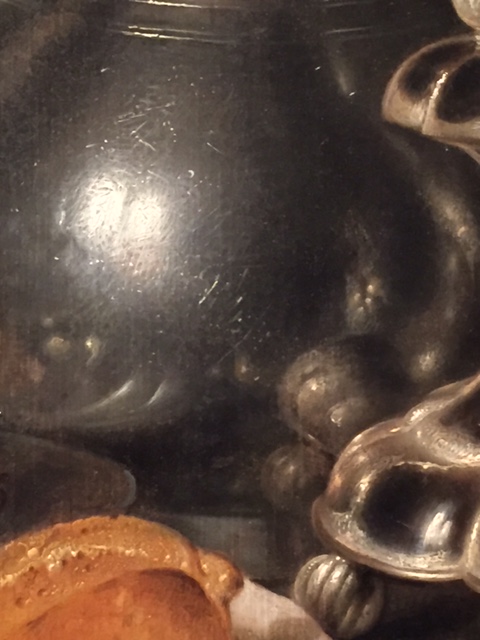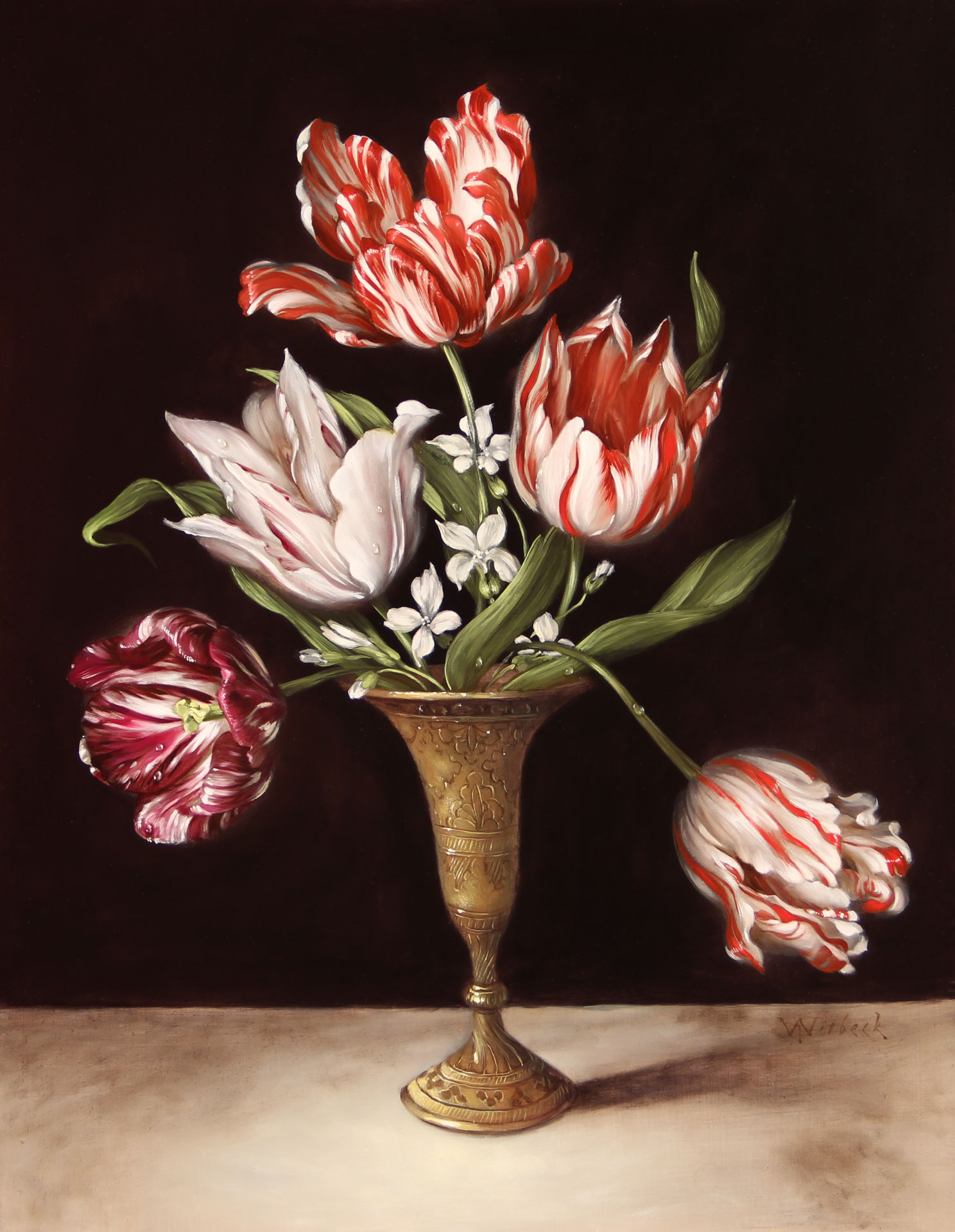 Tulipomania

18" x 14"   oil on panel

          New to this coming art show season will be the
Florida Tour.
For the whole month of March I will be showing in various areas in Florida. We begin with
Gasparilla Festival of the Arts
in Tampa, then onto Vero Beach for the
Under the Oaks Fine Arts and Crafts Show.
After that we head to Winterpark for the
Winterpark Sidewalk Art Festival
and then finish up with
Downtown Naples Festival of the Arts
in Naples. After which we head north for home. You can view my website
www.jameswhitbeck.com
and click on
Art shows
for more information on these Florida shows as well as others that I will be showing at throughout the 2018 season. Shows are announced as soon as I am notified on acceptance.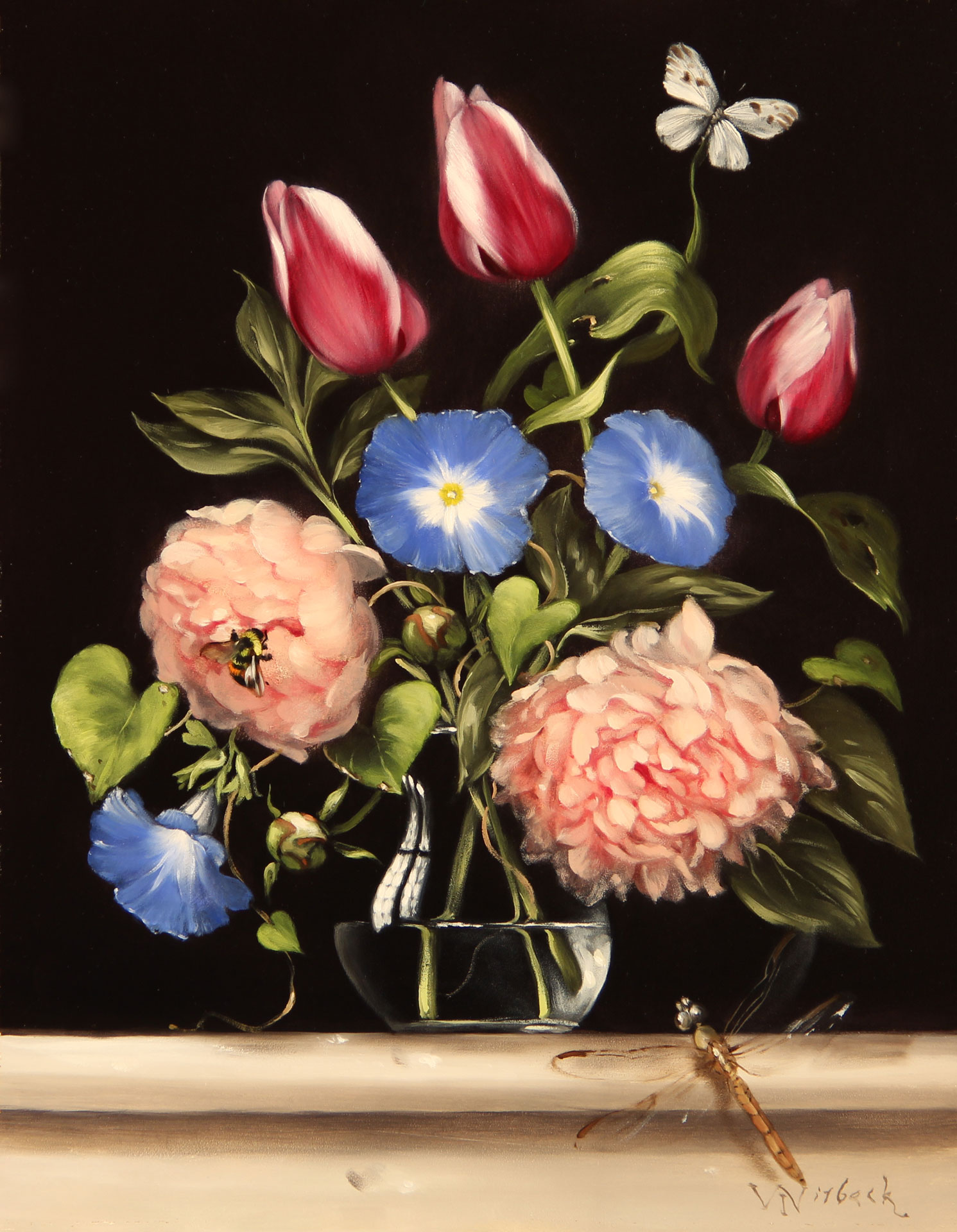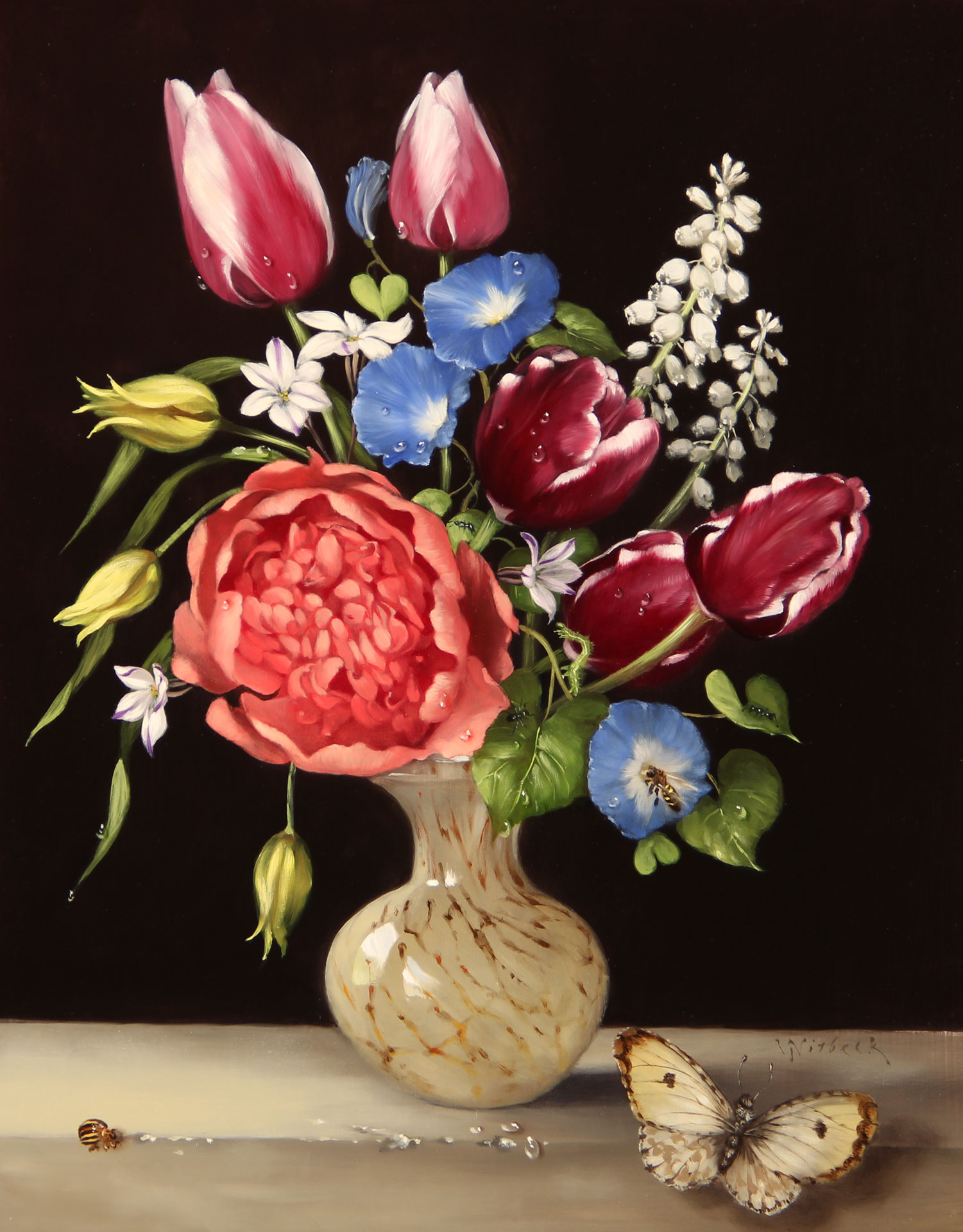 Peonies

14" x 11"   oil on panel

Flowers with Maltese Glass

14" x 11"   oil on panel

          For the past year or so I have been active on Facebook, sharing new paintings as well as many "studio" shots. If you are on Facebook or have an interest in seeing works in progress with easel, paint pallet, still life set-ups and so on (as well as me!), then find and friend me. I have also recently been posting on Instagram. So take a look and see what's new!

All my best,

James Whitbeck

(413) 695 3937